Bio
CARLA SEAQUIST : BIO
Writer & Playwright
WRITER: See Commentary (Medium, HuffPost) and Other Writing.
New York University Writers Conference. Advisor: William Packard
Bennington Writers Conference. Advisor: Francine du Plessix Gray
PLAYWRIGHT: See Plays and Production History.

Participant in developmental workshop led by playwright Milan Stitt (The Runner Stumbles),

New American Theatre School, New York – two years

Participant, Playwrights Forum, Washington D.C. – four years

Associate member, Dramatists Guild
Art dealer, specializing in contemporary prints
Equal Opportunity Officer, City of San Diego
Responsible for a workforce of 7000. Principal focus: moving women and minorities into nontraditional jobs (police, fire fighter, sanitation driver, etc.). Entailed drafting and implementing one of the nation's first municipal policies prohibiting sexual harassment on the job. Reviewed all job requirements and developed improved recruitment tools, notably a show-and-tell program that drew a record crowd, which was televised on all local stations. Result: During my tenure San Diego met all its affirmative action goals and maintained them, with minimum resistance. Following the cutbacks of Proposition 13, I also executed the responsibilities of Equal Opportunity Officer for the Handicapped. For this cumulative service I received NOW's Susan B. Anthony Award for "courage and hard work on behalf of women and minorities." 1977-80
Executive producer/interviewer, KPBS, National Public Radio
60-minute interviews, live or taped, with politicians, scholars, scientists, artists. V

olunteer, 1978-82.
The Brookings Institution: Editorial staff
Co-Organizer, Women's Caucus; conceived and produced Women's Caucus speakers series. 1972-76
The Library of Congress: Researcher
Researcher, Congressional Reference Service. 1968
Alumni Success Story: School of International Service,

The American University, Washington, D.C., 2014.

Who's Who of American Women, named 2004-2005.
NOW's SUSAN B. ANTHONY AWARD for "courage and hard work on behalf of women and minorities," 1980.
"Woman of Achievement," California Business and Professional Women's Club, 1979.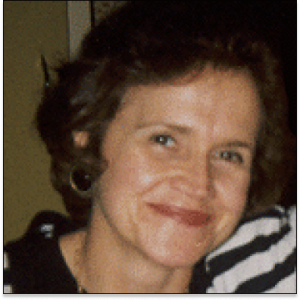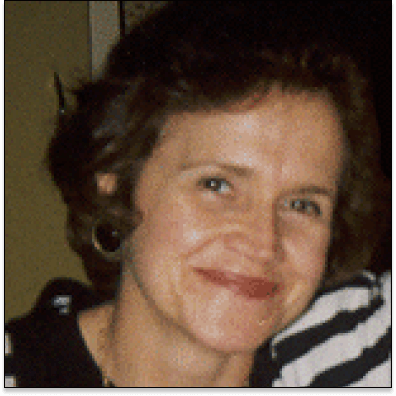 Bachelor of Arts – cum laude, American University, School of International Service, Washington, D.C.


Senior project: Contemporary American and European art and music. Solo piano recital.

Master of Arts, The Johns Hopkins University, School of Advanced International Studies, Washington, D.C. Completed all coursework. Focus: Cultural studies (artistic and literary). Included one year in Bologna, Italy.
"Students of Distinction": Judge
College scholarship competition for local high-school students. Science and technology category, 2007. Academic achievement category: 2009, 2011 to present.
State Delegate for Barack Obama
Washington State Democratic Convention, 2008
Humanities Washington (state humanities board): Member
Appointed 2006-09. Strategic Planning Comm., 2007: drafted Vision Statement. Inquiring Minds Comm., 2008: recruited and interviewed applicants for speakers series. Search Comm. for Executive Director, 2009.
Refreshing Democracy, a citizen-input project: Co-founder (with husband Larry)
State Delegate for John Kerry
Washington State Democratic Convention, 2004
California Governor's Task Force on Civil Rights: Member
After long residence in Washington, D.C., my husband Larry and I relocated to "the other Washington," in our native Pacific Northwest. In 2006 Larry, a retired Navy captain, was elected as a State Representative on the Democratic ticket, serving four terms, the last two terms chairing the House Committee on Higher Education. In his 32-year Navy career, he had command of four U.S. warships, including the battleship U.S.S. Iowa.
My Artistic Statement: My work has always been about ultimate things and a wider world, all the more so since the world crashed into America on September 11, 2001. By "ultimate things," I mean our ethical-moral life. I consider myself a moral artist—for me, the ultimate in artists—and I write for what I call "the conscientious public." Counter to the anything-goes, anti-heroic ethos of recent decades, I write about conscientious people contending, striving for what the Roman poet Virgil called "the upper air."
 "Easy is the descent to the lower world; but to retrace your steps and to escape
to the upper air—this is the task, this is the toil."
–Virgil
"The fact to which we have got to cling, as to a lifebelt, is that it is possible to be a normal decent person and yet to be fully alive."
— George Orwell
"….to state quite simply what we learn in a time of pestilence: that there are more things to admire in men than to despise."
— Albert Camus
"One never knows, do one?"
— Fats Waller